Revealed: How You Can Create a 
$200-$300 Per Day
eCommerce Dropshipping Business Inside The

 Next 30 Days!
(Without Experience, A Huge Budget or "Tech Skills")
Here's Why You Need To Get eCom Alliance Right Now…
Proven To Work For Anyone, Period.
Works With Any Type of Physical Product
No Inventory, List, Or Experience Required
100% Newbie-Friendly
Want To Replace Your Job? (This Makes It Happen)
Master A New Traffic Source For Monster Profits
Finally Start Winning The AliExpress Dropshipping Game
Would An Extra $200+ Per Day In The Next 30 Days Change Your Life?
We could show you our own stats but we are not going to do that. We are going to show you the stats from the PREVIOUS STUDENTS of eCom Alliance.
A post from February inside our member's only Facebook group.

Now Check out Abubakar's Results Using The eCom Alliance System
Want To Be The Next Success Story?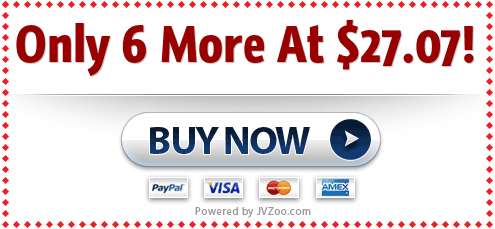 Let's face it…
You've heard all the success stories...and you've seen all the proof of others just like you quit their jobs and do eCom full time…
...So you bought a bunch of courses and methods trying to find that ONE secret to making this whole thing work.
...and you setup your store only to realize that your FB Ads aren't making any money and you are quickly losing the game.
...at this rate you become frustrated and upset because your store is not converting and your Ads are costing you money instead of making you a dime.
And believe me that gets old REALLY fast.
But, If They Can DO It, Then Why Can't I?
Unfortunately, these courses and methods are...
X Unproven Theory Based (Smoke and Mirrors - Not Time Tested)
X  Re-Hashed and Outdated (Methods No Longer Work)
X Too Complicated for a Complete Beginner to figure out.
X  Or, they require you to spend a lot of time and money on FB Ads...
To Make Money With eCom and Shopify
YOU REALLY NEED…
✔  A Simple TIME TESTED & PROVEN to work method
✔  An Easy step-by-step solution that works for ANYONE regardless of age or experience…
✔ An eCom Mentor who can show you the path towards financial freedom fast
✔  A fast, easy, and cheap way to turn your campaigns into profit on a shoestring budget...(If you've been struggling for weeks or months, that ends today!)
Hey There!
Fergal Downes here with Rohan Dhawan and Sorin Constantin.
I don't know how you landed on this page but…
today is YOUR lucky day...
...I know you're struggling...
...I know you're frustrated...
I Don't Blame You For Being Damn Right Pi**ed Off...
BUT...
That's all about to change starting today...
Why?...
Because I'm going to show you:
✔ How to make $200 - $300 per day consistently with ecommerce…
✔ How to turn this into a Full Time Career in just 30 days
✔ And how you too can be the next success story everyone hears about
Show YOU what it really takes to quit your job...
Show YOU exactly how REAL money is made in Shopify and eCommerce...
"Does This Method Work For ANYONE?"
YESS! See For Yourself...
if you are looking to create a proper online business and not just make a quick buck with some flash in the pan method then eCom Alliance is the course for you

Art Flair

This is an interview that Rohan did with one of his students of the eCom Alliance course. John was not techy or computer savvy at all as you can tell but he still managed to make over $900 so far in his eCom career after only a few weeks of joining eCom Alliance
"That's Great and All, But is This Method Actually Bringing You Consistent Daily Profits?"

YES!!
Here are Rohan's Stats from just 1 of his stores!
Listen I really want to help you if you let me…
I'm passionate about helping you breakthrough this eCommerce world...
I want to reveal the exact method I use to bank $200+ Per Day consistently…
But you might be thinking why should you listen to me?...
You see I've been there before…
I tried and failed with eCom more than 5 times, like you I too was ready to throw in the towel and focus on something else…
I remember staying up until 2am and working 17 hours just to get this to work, I was consuming YouTube videos, reading all the info I can get my hands on with FB ads…
I lost a lot of money on failed campaigns and even worse on all the crappy products I bought...
Then This Happened Next…
I came across another marketer who shared the same passion as I did in helping others succeed online and achieving their dreams of financial freedom..
And that's when I met Rohan Dhawan.
Rohan's Method Works For ANYONE, Period.
Hey Fergal! going through the course now, it's badass! It's insanely in-depth.

So everything that I got access to from the review access is just the front end? that's just crazy value!!!

Jonas Lindgren

Here's Why You Haven't Had Any Luck Yet:
Most people start out following the wrong advice and buying the wrong courses…
...and they all teach the same thing time and time again…
X Setup a store and use AliExpress to dropship
X Use FB Ads to get easy quick sales to your store
X All It Takes is 1 Winning Product to make six figures
X Print On Demand is the new wave, make designs and sell shirts
Only to find out that it doesn't work and then you get upset because no matter what product you promote the Ads aren't converting...
And trust me it's not your fault...
Using Facebook Ads For Shopify Is BACKWARDS
X Using FB Ads To Drive Traffic And Easy Sales Is WRONG
X FB Ads Are Easy And It's Just Finding The Winning Product
X FB Is The #1 Way To Make Money With Shopify and eCom
That worked in 2017...but I'm sure you'll agree that it hasn't worked for you yet and now it's already 2018...
And I bet you don't want another course or method showing you the same way that thousands of others are failing at…
So that's where Rohan comes in... he introduced me to a simple & easy way to make $200+ Per Day with ecommerce but also a PROVEN sustainable business model...
I stayed up all night consuming the course in 1 day as I was so eager to beat the eCom game just like you…
And within 7 days of applying what he taught me...I was already averaging $100+ Pure Profit In ONE day!
Imagine what you can do...
One of Rohan's students Samuel got amazing results selling high priced items on his Shopify store.
When You Join Our Family, You'll Have The Same Success Thanks To This Simple and Easy To Apply Method:
 ✔ Imagine being able to wake up every morning to the "Cha-Ching" sound of a sale being made.
✔  Imagine the excitement when you finally start making a full time living with eCommerce...
 ✔ Imagine how your loved ones will feel when they see you making money finally...
✔  Imagine being able to work anywhere with a Wi-Fi connection, where will you go?
How would your day be different?
How would your life be different?
You Don't Have To Imagine Anymore.
This Is All Thanks To Rohan Dhawan...
✔ Rohan is one of the most genuine ecom coaches I've ever met.
✔ He runs high income stores for clients that get big results.
✔  And, Rohan has taught over 21,000 students across 150 different countries to finally quit their job and do eCommerce Full Time
Rohan went from dead broke living and working out of his college dorm room with $150,000 in student debt…
To making a fortune with eCommerce in a relatively short period of time all while teaching others to escape the rat race too...
"Can I Really Create A Full Time Career With Just A Few Dollars & A Little Elbow Grease?
HECK YES!!
This happened to me today! I got off work and saw this! OMG Rohan Dahwan you really did help me here! I didn't think this would work so fast! [Samuel made over $22,000 in just 1 day selling high priced items through his Shopify store from what Rohan taught him] but there's still more orders coming through right now as I am sharing this post. I am so grateful. Thank you so much.

Samuel Shelton

Now it IS your turn.
Introducing:
eCom Alliance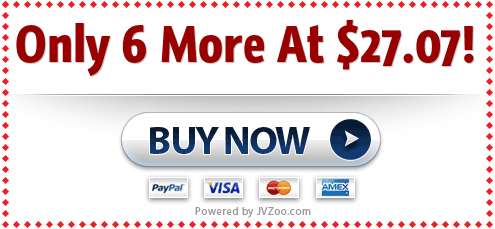 It's available for 5 days only.
Follow Our Simple Steps and Get Similar Results
- It's Just That Easy!
Wouldn't it be awesome to finally create a job-replacing income online with ecom?
Imagine how happy you would be when you finally start seeing REAL money hit your bank account...
You're closer to making this happen than you think!
With our PROVEN step-by-step method, you will get results and you will be able to quit your job if you choose to...
So if you are tired of struggling, wasting time, wasting money, and don't want to give up on your dreams…
Then NOW is the time!
eCom Alliance gives you everything you need to start over and start making money within the next 30 Days using PROVEN Methods.
Look At What Others Are Saying About eCom Alliance:
...I got a store going and plugged it into my website. That is when I started to make money and I realised that I can actually do this...

Guillaume Couture

Seriously - This Is The Easiest Way To Make Money With eCommerce and Shopify
✔ Learn how to set up winning campaigns and make $200+ Per Day
✔ Create a $200-300 per day ecom business and turn ecom into a full time career.
✔ Learn the real method behind all the ecom success stories by Rohan
✔ Learn to turn your passions into profits with easy sales
✔ Finally turn those $0s into $100s+ without wasting money and time on old methods
✔ Failproof step by step videos make it virtually impossible to fail!
Say Goodbye To Failing With eCom For Good!
X No more seeing $0 month after month in your PayPal account...
X No more outdated methods that leave out every detail and hide important steps…
X No more losing money to Facebook and staying up late at night...
X No more struggling with FB Ads and over complicated methods...
All It Takes is 3 Simple Steps...
Get Your Site Setup the RIGHT way…

Leverage Instagram Influencers FIRST (Most Have It Backwards)

Turn Those Audiences Into Buyers and Create Profitable FB Ads!
What You're Getting Inside eCom Alliance
eCom Alliance Video Training Course
The $200+ Per Day Method
Inside you'll find a proven step-by-step training to get you up and running fast so you can start making $200+ Per Day online. Everything is included nothing is held back.
We'll giveaway every secret we have about the eCommerce business model so that you can enter, dominate quickly, and then be ready to create a full time career!
When you follow what's inside, you can finally beat the dropshipping game and start making money within 30 days from now!
If you have never sold eCommerce before - This will get you up to speed. You have NOTHING to worry about.
Follow this, and you can profit DAY SEVEN.
You'll Soon Discover...
✔ How to get up-and-running today… even if you are a total newbie
✔ Why this Method works so well and how you can turn it into a full time career
✔ How to scale this up and 'quit your job' and focus on this full time…
✔ Niche Selection and Finding Profitable Products that Actually convert
✔ How to create eCom stores Using both Shopify and ClickFunnels (Secret Template Included)
You'll Also Get...
Instagram Influencer & FB Ads Training
This Is Pure GOLD
Wouldn't you love to get into virgin territory? See how it feels to get in early - just like early FB ads days? That's what we're doing with Instagram - the results are INSANE and we'll show you how to get yours.
Plus, Our Facebook ads training is POWERFUL and CHEAP. Most Facebook "training" is loaded with misinformation that will cost you money and time. Instead, you'll be able to have winning ads online in minutes just by copying what we do – that can mean virtually instant sales.
You'll Soon Discover…
✔ Why Instagram Influencers are the quickest way to
making $200 per day within 30 days from right now
✔ Our Best Kept Influencer Cheat Sheet & Rolodex
✔ Retargeting Facebook Ads That CONVERT into Sales
✔ Facebook Targeting the RIGHT
✔ Scaling Winning Campaigns for consistent daily profits
Just In Case You Think "Maybe This Won't Work For Me"
You're Wrong... This Method Works For Anyone In ANY SITUATION...
...I had no clue about E-commerce and how to generate sales and make a fair amount of revenue. I joined eCom Alliance by Rohan Dhawan and by following his advice, I created a Shopify store and started making sale within a week...

Abubakar Khan

Money Making Bonuses FOR FREE!
When You Get eCom Alliance Right Now...
BONUS #1: VIP Facebook Mastermind Group (VALUE $297)
Say you have a question, and you ask it in our Mastermind Facebook group… You can expect to have the most complete answers – coming straight from ecom experts – in seconds.
Everyone here shares what is working for them, and what isn't, so you're equipped with the most relevant information. Top Marketers would easily pay $10,000.00 just to be part of these Masterminds.
But – for less than 72 hours only – you're going to get it INCLUDED in your eCom Alliance course.
BONUS #2: eCom Newbies (VALUE $97)
New to ecom? We have an additional course that will get you up to speed FAST so that you can start learning how to make money with eCom Alliance asap. Shortcut your learning curve in a snap and start on track fast!
This Is EASILY Worth Hundreds of Dollars…
Make Money With eCom Alliance Or Your Money Back, Guaranteed!
Even though this deal is sweet and has the potential to change your life from this point on, we don't want anything to hold you back from getting this right now.
So we're going to make it even better and easier for you and give you the next 30 days to really make sure this is for you. If for some crazy reason you don't make money like we say, or it's just not for you, let us know and we'll refund your tiny investment. It's just that simple.
This makes it a win-win opportunity. Get eCom Alliance and start winning eCommerce or we'll refund your money! Period.

Let's Recap What's Included
With eCom Alliance…
eCom Alliance Step-By-Step Video Training ($497)
Instagram Influencer & FB Ads Training ($397)
VIP Facebook Mastermind ($297)
eCom Newbies ($97)
Total Value Of Everything
Included With eCom Alliance
Total $1,288
Join Us Inside eCom Alliance Now & Claim All This and More For The Low One Time Price Of:
"Here at eCom Alliance we are committed to your success with the method that we teach inside this course. We will supply you with all the training, support and tools necessary for you to reach your goals with this method. We look forward to working with you on this inside the member's area."

Fergal Downes, Rohan Dhawan and Sorin Constantin


Co-Creators, eCom Alliance.
Frequently Asked Questions!
Do I need any tech skills or prior experience to make this work?

Not at all. All you need is a computer or laptop with internet connection to watch our training and start seeing results!

Who Is This For?

This is great for anyone that doesn't have a business plan online. This course gives you the method to not only make $200-$300 per day but to have this as your full time career going into the future.

When can I expect to see results?

It differs for each person. The faster you implement the steps the faster you see results, it's just that easy.

How can eCom Alliance benefit me?

Not only will it help you start making money with eCommerce, it will also help you turn this into a full time career! This way you can finally achieve the freedom you deserve!

Will this work with any physical products?

Absolutely. It doesn't matter what niche you are in! It can be applied all across the board 100%.

Will this method get over saturated?

Never – because you have access right here right now, get it before we decide to close the doors.

What if I have any other questions?

This rarely happens BUT we are always willing to answer any questions you may have by emailing our support team.

How do I get started right away?

Click The Button Below Now To Get Instant Access To eCom Alliance
How do I get eCom Alliance right now?

Click The Button Below Now For Instant Access To eCom Alliance